Deutz FAW Diesel 6DK liberates the special power for the carriage
January 29 14:09:32, 2020
During the Dragon Boat Festival in 2018, the Jiefang Deutz Power Pallet was seen on the G4 Wushen Expressway from Shenzhen to Guangzhou in the Xiegang Service Area. This car is a 6×2 mid-axle carriage for

Liberation

J6L, matching

the Deutz FAW Dachai's

320-horsepower 6DK

engine

, and the user is Chongqing Chang'an Minsheng Logistics. After the heavy rain shower brought by the Typhoon "Ayuni" which just landed in Guangdong, it has disappeared from the dust after a long journey.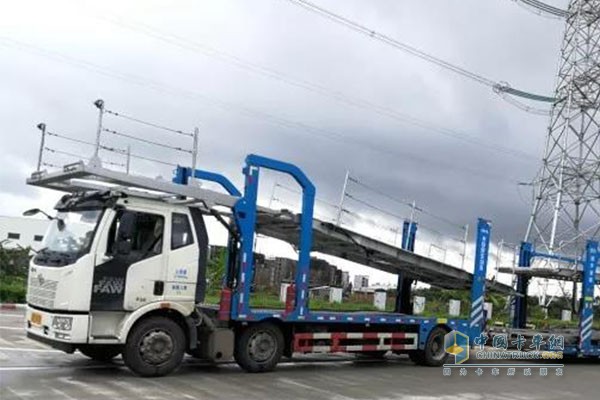 The service area encounters the Jiefang Deutz Power Pallet

Through the exchange with the driver, the car began operations in April 2018 and currently operates more than 20,000 kilometers. There have been no problems with the engine during use. And the power is very good. There are still plenty of power in the areas with more Sichuan and Chongqing mountain roads. Although in the running-in period, the current fuel consumption of this car is about 31, and the driver is very satisfied with the fuel consumption. Before leaving, Deutz FAW Dachai staff sent the souvenir, cup and umbrella.

With the country's regulation of the car transportation market, the long, super-wide illegal trolleys will be completely eliminated after July 1, 2018, and a large number of cabs will be renewed throughout the country.

Deutz FAW Diesel's 6DK product is highly suitable for the characteristics of the sedan's powertrain because of its high reliability, low fuel consumption, etc. It is highly recognized by the majority of passenger transport logistics users.

Readings:

Led housing,High Quality Led housing,Led housing Details, Ningbo Hoteng Machinery Co., Ltd.

Ningbo Hoteng Machinery Co.,ltd. , https://en.boss-goo.com