[Shanghai Auto Show] Bellow accelerates pace of development in China
Bellow Asia Pacific Management (Shanghai) Co., Ltd., a subsidiary of Germany Bellow Group in China, has successfully implemented a strategy to expand new business in the Chinese market. Bessie Asia Pacific's newly established wholly-owned subsidiary, Beiji Jinan, has signed a long-term agreement with China National Heavy Duty Truck Group Co., Ltd. to provide air-conditioning accessories and engine cooling systems. The construction of the new plant in Jinan will be sponsored by Sinotruk and will be completed later this year. The capacity will reach 150,000 units for heavy-duty vehicles, including radiators and intercoolers assembled from cooling modules. Bessie Electronic Thermal Control (Qingdao) Co., Ltd. was established in late 2008 to provide high quality thermostats for engine cooling systems for China's major automakers.

In order to continue to fulfill the company's commitment to the development of new products and continuous innovation, Bessie, together with its joint venture company and wholly-owned subsidiary, displayed the company's latest automotive air-conditioning at the 13th Shanghai Automotive Industry Expo (2009 Shanghai Auto Show). And engine cooling technology.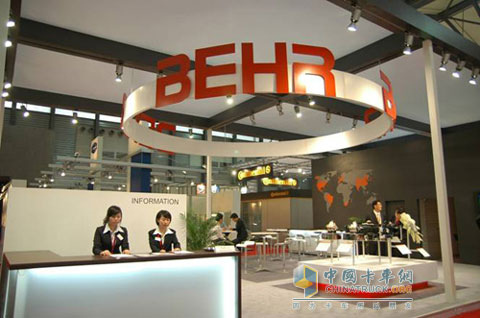 Bessie's Booth at Shanghai Auto Show

In an interview with reporters at the Shanghai New International Expo Center, Mr. Xu Youxi, General Manager of Bellow Asia Pacific stated: "Behr has always attached great importance to exploring the Chinese market. Since 2006, we have focused on the heavy vehicle market. Since then, we have worked with Dongfeng Bessie Thermal Systems Co., Ltd. and have won more projects for suppliers to famous automakers, including China National Heavy Duty Truck Group Co., Ltd., China FAW Group Corporation, Shaanxi Heavy Vehicle Co., Ltd. The company and SAIC Iveco Hongyan Commercial Vehicle Co., Ltd. assisted these companies in launching new automotive product lines that meet our Euro 4 standards using our solutions."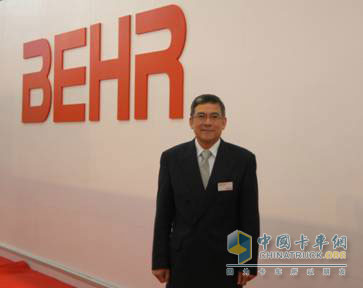 Bessie Asia Pacific President Xu Youxi

Mr. Xu also added: "Behr has now grown to be a leading manufacturer of engine cooling systems and heavy-duty auto parts for the Chinese market, especially the strategic supply agreement signed between Jinan Subsidiary and China National Heavy Duty Truck Group, which is the best proof."

In handling and responding to the economic downturn, Mr. Xu pointed out that Behr Asia Pacific will seize this opportunity to strengthen its leadership in China. The company's leadership today is based on its technical knowledge, quality service, and high quality standards. With the support of Bellow's global branch, Bellow Asia Pacific will also look for opportunities to acquire new businesses for the export market.

About Beckhoff GmbH

Bellows, based in Stuttgart, is a systems partner for the global automotive industry. As an expert in automotive air conditioning and engine cooling systems, Bellows Group is a global leader in the production and supply of original equipment for passenger cars and commercial vehicles. In 2008, Bellows Group's total sales amounted to approximately 3.3 billion euros. At present, Bellows has 19,000 employees worldwide, 17 development bases, 28 production plants and 12 joint ventures.

About Bellow Asia Pacific Management (Shanghai) Co., Ltd.

Bellow Asia Pacific Management (Shanghai) Co., Ltd. manages and coordinates the Group's projects in China and provides local support in project management, procurement, quality management and information technology. Other support includes employee development and communication. Behr Pacific Asia Pacific is located in Shanghai and also provides support for Bessie's three joint ventures in China, namely Shanghai Bellows Thermal Systems Co., Ltd., Dongfeng Bessie Thermal Systems Co., Ltd. and Shanghai Sandian Bellow Automotive Air Conditioning Co., Ltd., as well as newly established The wholly-owned subsidiary Beibei Jinan Co., Ltd.